Custom engineering
When standard systems do not meet your needs
PBN develops and manufactures tailored and business-critical machinery, equipment and automated systems for companies whose needs are not met by standard systems and machines.
Renewed competitiveness with custom machinery
As a full-service engineering company with our own workshop facilities and the newest equipment, we are able to develop, produce and install solutions that give you a technological edge.
Whether your needs require you to start from scratch with a pre-project or whether the requirements specification is already determined, our approach is to deliver the wisest solution – offering full discretion in all phases. We are ambitious, challenging and persistent in the development process. Our drive is to create engineering solutions that increase our customers' competitiveness within as many parameters as possible in relation to optimisation of time, costs, output, quality and staff.
One-stop shopping – your security of delivery
At PBN, we have all specialist disciplines in-house and a tried-and-tested development method. In that way, we are able to ensure an efficient process from development and production to global roll-out and support – within the agreed timeframe and price, of course.
With more than 30 years of experience and a knowledge bank comprising experienced competences within all disciplines – from development and project management to hands-on production and installation – we know what is required to develop machines that will make a difference to our customers.
PBN supplies e.g. Vestas, Velux, Weibel Scientific and other companies characterised by stringent OEE requirements and standards.
Any questions?
Contact me today:
Kim Birkkjær Nielsen
Manager/owner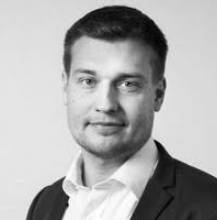 Agile development
Decades of experience give us an integrated understanding of the organisation required by any type of job. Flexibility, both in terms of collaboration and project phases, is the key to a time- and cost-effective development process with a successful result. Our agile mindset is also what enables us to adapt to the needs of our customers and deliver tailored solutions that make a difference.