Full-service supplier of
visions
We develop engineering solutions to increase your competitiveness
At PBN, we are committed to developing and producing special solutions that turn our customers' visions of growth into reality. And as a family-owned business with a 30-year history, we have something at stake in every project.
30 years of uncompromising passion
For more than 30 years, we have continuously strived to deliver solutions that significantly improve our customers' production and operation. This passion is as evident in our knowhow and solid workmanship when it comes to blacksmithing and machine work, as it is in our agile approach and the professionalism within all our specialist disciplines.
Over the years, PBN has built strong relationships within many different industries as a supplier to Vestas, Velux, Weibel Scientific and other companies characterised by high OEE requirements and standards.
We are agile – in our mindset and in our organisation
At PBN, we are driven by technological curiosity and ambition, which means that striving for the optimum solution is deeply ingrained in us, both from the perspective of engineering and craftmanship. Our solutions must provide you with greater efficiency, a strong competitive position and an improved bottom-line. We believe that it takes the will of a fighter to realise visions of growth. And we can only provide you with a cost-effective, technological edge by continuously challenging ourselves.
This is also reflected in our organisation: Slimline and with a strong core which enables us to quickly and agilely adapt to different project needs. We take care not to grow so large that we cannot retain the suppleness of our development process as well as the close, personal collaboration with our customers.
Any questions?
Contact me today:
Kim Birkkjær Nielsen
Manager/owner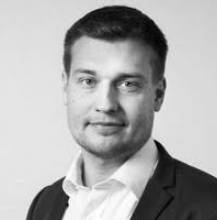 Can you have too close a relationship with your supplier?
From the customer's point of view, the answer has to be 'no'. Much is at stake when a company is to choose a supplier of new custom machinery and process optimisation. Having more than a good gut feeling is important when talking about security of delivery in relation to functionality, and budget safety in relation to finances. You need to sense that both parties have something at stake.
This is why we place emphasis on having a close and transparent dialogue with our customers from start to finish. We listen and carefully ask questions in order to be able to understand the need quickly and efficiently and create the optimum solution. We wish to invest in a mutually profitable collaboration in every way – also after delivery.