Facilities
One-stop shopping from development to installation
PBN's 8000 m2 state-of-the-art facilities comprise departments of administration, design engineering, development and prototypes, production and installation, just like we have our own department of automation.
In short, we have all the specialist disciplines required in-house.
Development and testing
Design engineering department
The engineers in our design engineering department handle all processes in relation to the development of custom machinery – from mechanical and electrical processes to programming and the subsequent documentation.
Prototype department
Because of PBN's agility, we can quickly set up and switch over our prototype department and test area, depending on the requirements of the job in terms of space and health. Our prototype department can be used by our customers as a specialised workshop in circumstances where establishing their own prototype department is too costly or simply impossible.
Production and installation
Our solutions are produced in-house in our state-of-the-art production plant and is maintained by our service team after delivery. The competences of the production and installation department are based on 30 years' solid knowledge of blacksmith and processing techniques. With production halls totalling 8000 m2, we can handle large projects.
Any questions?
Contact me today:
Kim Birkkjær Nielsen
Manager/owner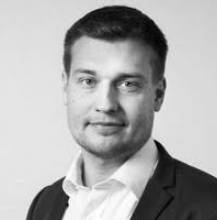 Automation department
– In-house electrical competences
Quality assurance and security of delivery are key phrases at PBN. This is why we use our own electricians in all phases of machine production; they handle e.g. the development and dimensioning of electrical panels, the programming of various controls, data collection and the preparation of documentation in accordance with all directives.