Service

and support

When predictability is essential

As a supplier of custom production machinery, PBN's global after-sales service is based on 30 years of competent specialist knowledge, thorough commissioning at the customer's, and training in operation and maintenance.
Our service starts at the consignment
Installation, commissioning and training in operation and maintenance form a firm part of the consignment of all PBN deliveries. Machines, which have been safely integrated into the existing production and are operated by trained staff, perform optimally and minimise the risk of malfunction due to faulty attendance.
Custom service for custom machinery
Problem-free operation and maximum uptime depends on well-timed and specific quality service. This is why our service is tailored to the production machinery of your company in order to provide the best basis for maintaining a functional production line.
To ensure efficient, reliable and predictable operation, we carry out planned service inspections, timed according to your needs. In many cases, a proactive approach can prevent critical issues, so that e.g. use-related wear does not develop into costly downtime.
In our experience, regular service inspections and a tailored service agreement yield the best result. However, it is also possible to agree a service inspection when the need arises.
Any questions?
Contact me today:
Kim Birkkjær Nielsen
Manager/owner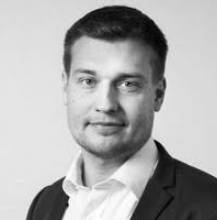 Global service, 24/7
If acute and critical problems were to arise, we are ready to solve these within 24 hours. Often via remote support, where we identify the error and guide your maintenance team through the repair. In certain circumstances, however, we may need to be physically present in which case we will come to you.
In cases of business-critical deliveries, we offer the option of establishing a spare part depot from which it will be possible to dispatch parts and critical components within 24 hours. Feel free to contact us to learn more about your options in this respect.