Optimisation and
automation
Future-proofing your production
PBN develops and delivers data-based solutions that improve the production capacity and efficiency of manufacturing companies. Amongst others by automating monotonously repetitive work or by optimising machine processes and output.
Your needs determine the solution
At PBN, nearly all our solutions are unique, and the optimisation process depends on whether or not the specification of requirements for the optimisation desired has already been defined.
In those cases where we start from scratch by identifying needs and defining requirements, we begin by performing a thorough analysis of the production flow. We speak with you and observe the existing processes in order to clarify where in the flow you would benefit most from optimising. Then, we optimise either the design of the existing equipment or develop new equipment that will be able to provide the output desired – or more.
If the requirement specification for the job has already been determined, we use our experience and specialised knowledge to design a data-based solution to match it. In both scenarios, we keep firmly in mind that the solution must be able to be implemented in the most cost-effective manner.
Improved quality, capacity, and efficiency
In addition to increasing production output and providing a precise and uniform quality, the right automation solution may also reduce a range of expenditure. A new solution may be able to save an operator or two, or cause maintenance costs of the equipment to decrease. The cost of transport may also be reduced, depending on the circumstances.
Our proposed solution is based on data collection, which means we can tell you exactly what investment is required and what the long-term benefits will be of investing in a system customisation or a special-purpose machine – ensuring a financially profitable automation solution.
Any questions?
Contact me today:
Kim Birkkjær Nielsen
Manager/owner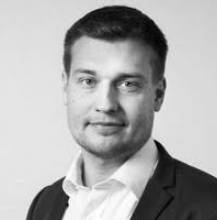 Future-proofed automation
Our goal is to develop the most stable and simple solution, which will allow you to use the system efficiently right after consignment. Because of our high level of documentation, our automation solutions are always maintainable, supportable and adjustable.
At PBN, we have all specialist disciplines in-house. This ensures an agile and cost-effective development process and a future-proof solution that can be safely integrated into the existing production.